Vendor
These patches use derby text or imagery to promote a company or business.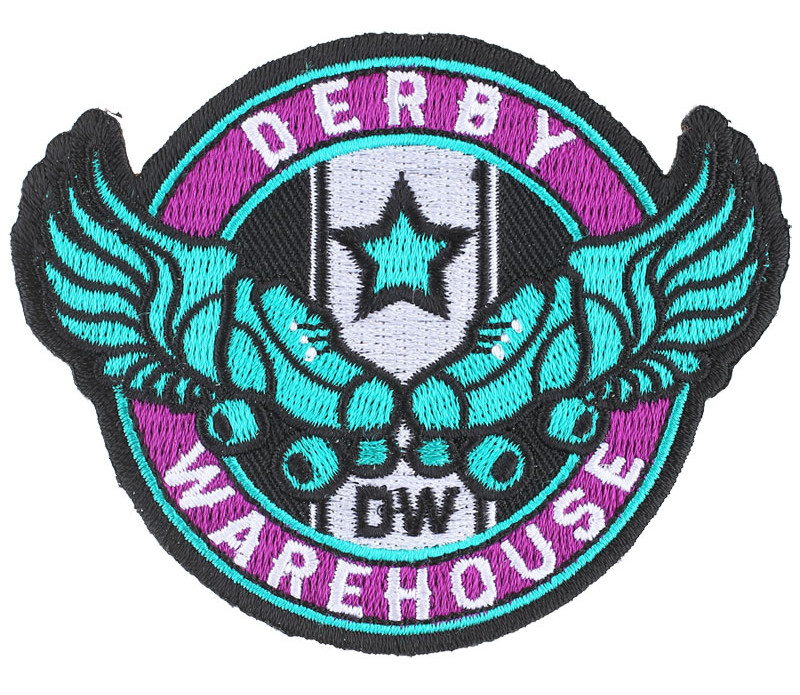 Derby Warehouse is an online store for derby skates, wheels, gear, apparel, etc.

Derbyrox was a short-lived derby apparel company.  They produced several patches based on different roles in derby as part of a promotional effort.  This is the blocker patch.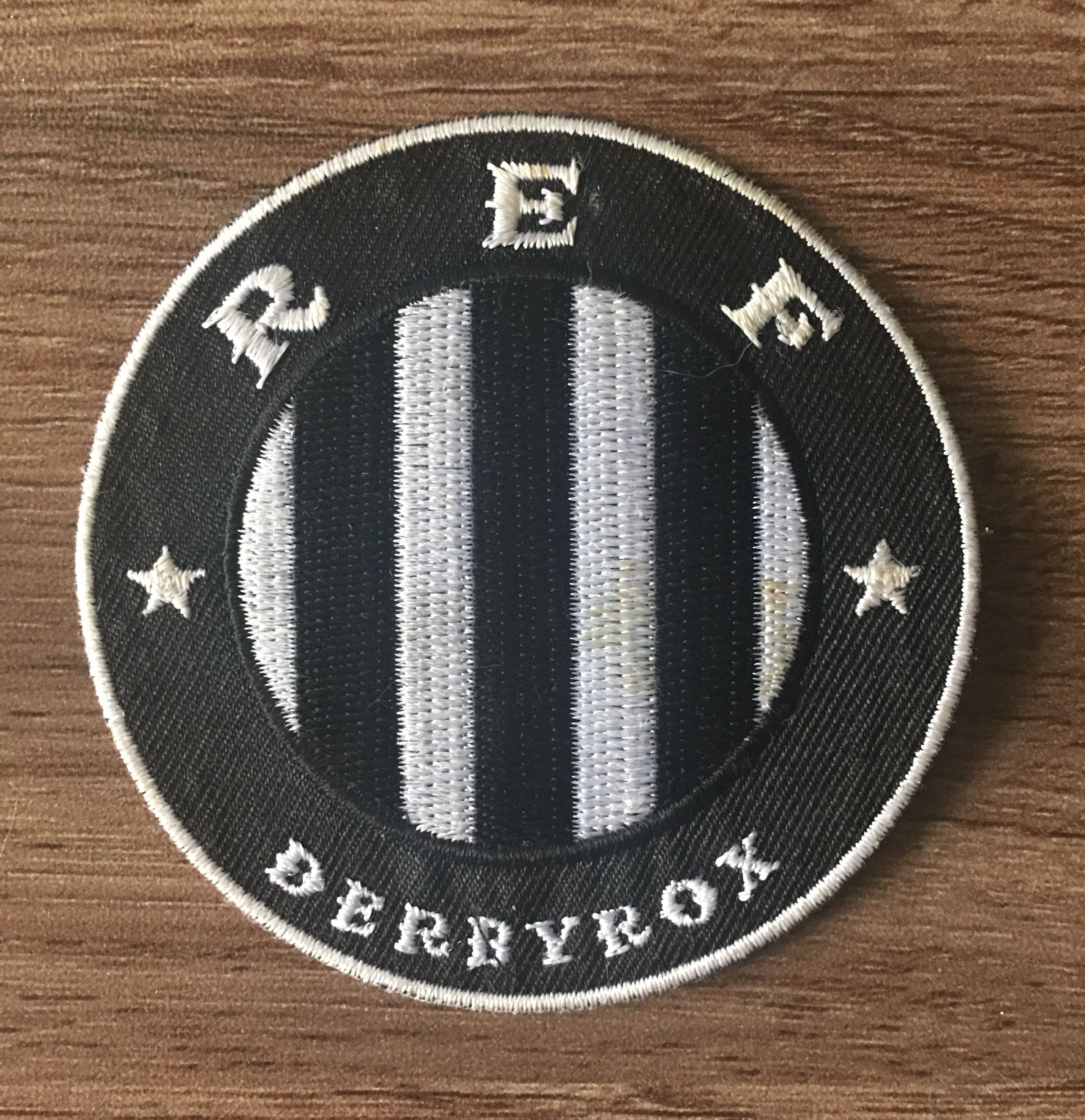 Derbyrox was a short-lived apparel company who created a series of promotional patches based on various roles in derby. This is the referee patch.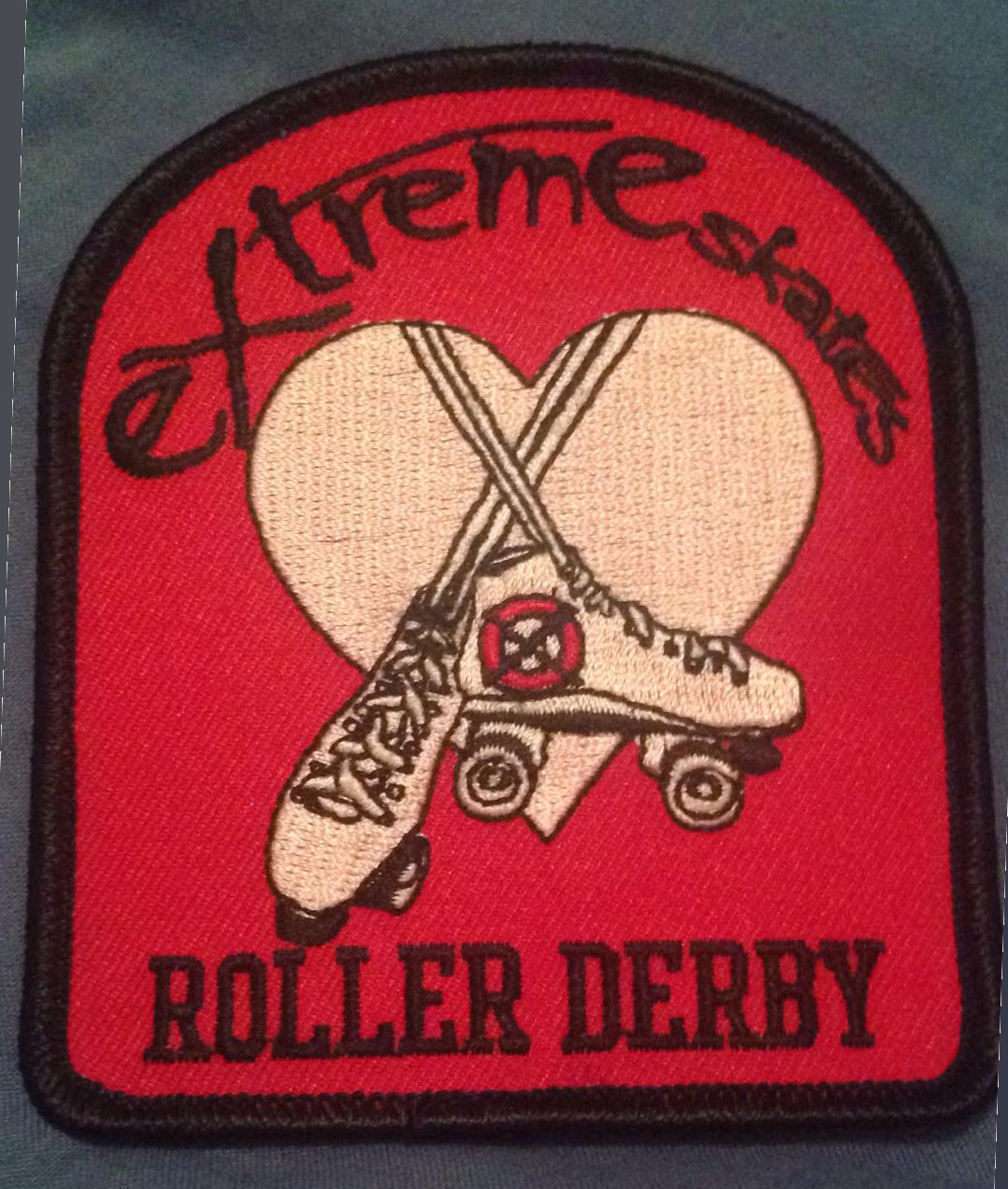 Extreme Skates Roller Derby is a popular Australian skate shop in Brisbane, Queensland.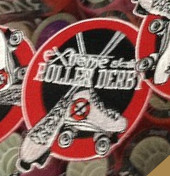 Extreme Skates Roller Derby is a popular skate shop in Brisbane, Queensland Australia.  This design is more commonly found as a sticker, but a shop owner assured me the picture is genuine and it was released in patch form as well.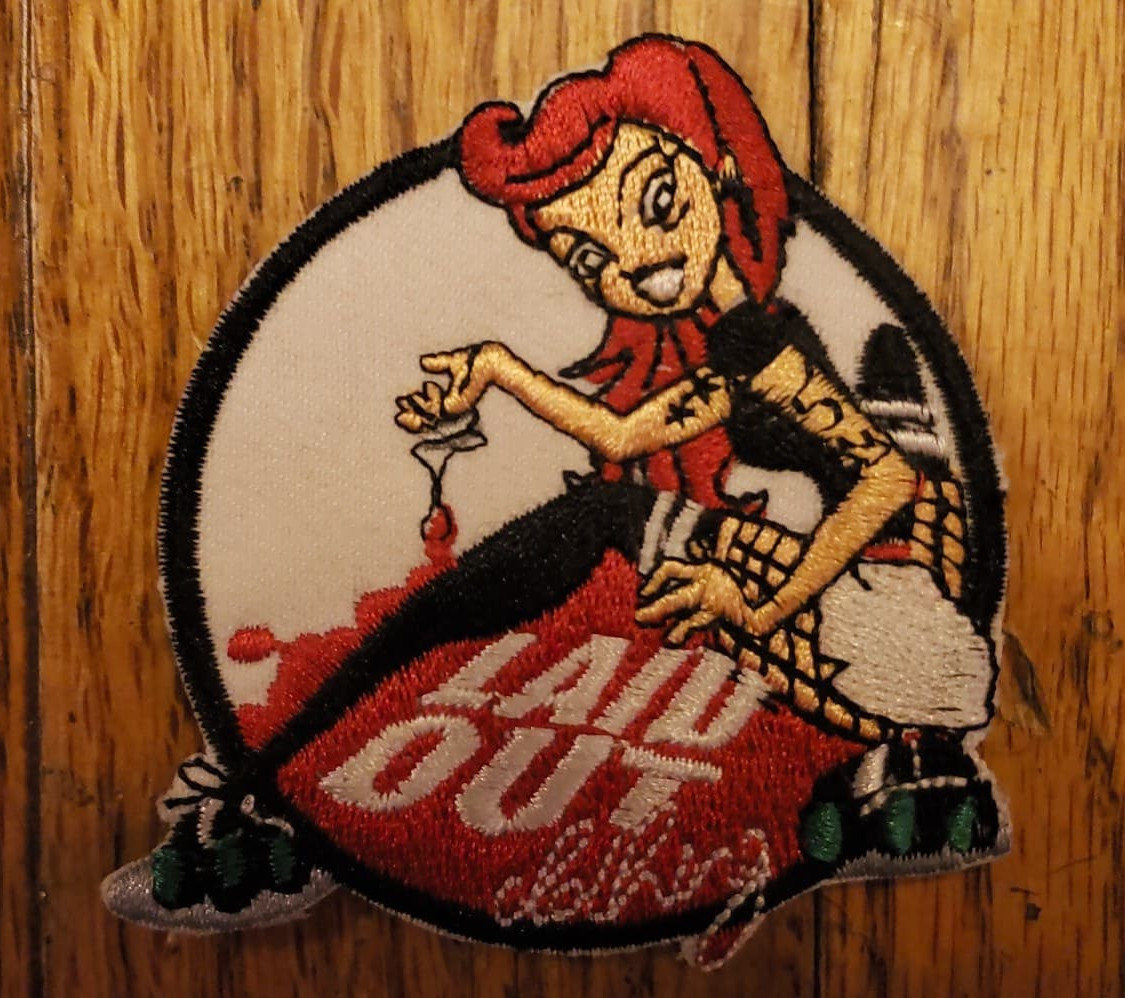 I haven't been able to find much about this company; I'm not sure it's still in business.  I'm also not sure what the skater is holding in their hand.  A referee whistle on a lanyard?  Something else?  I can't tell.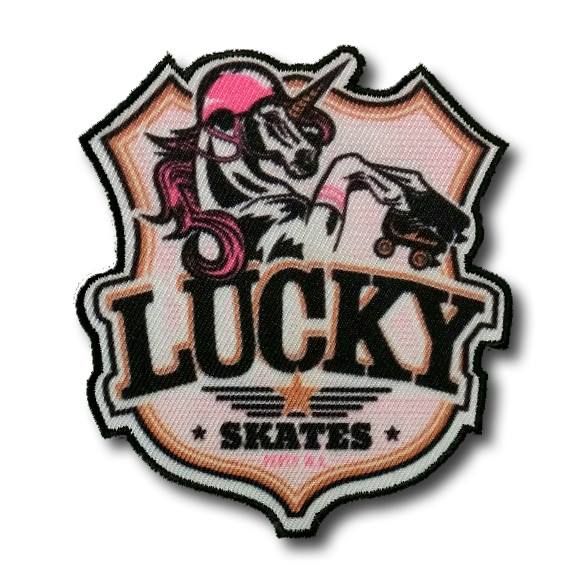 Lucky Skates is an physical and online skate shop based in Perth, Western Australia.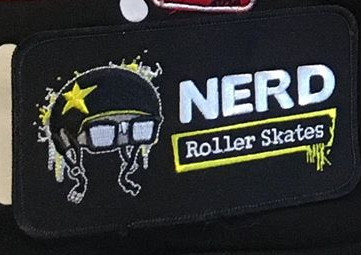 Nerd Roller Skates is a skate shop in Calgary, Ontario Canada.
Sewciopath is a Canadian company specializing in custom-made athletic wear for roller derby, working out, yoga, weight lifting, and more.  They are the creators of several derby patches, most notably the Roller Derby Jeans Vest patch.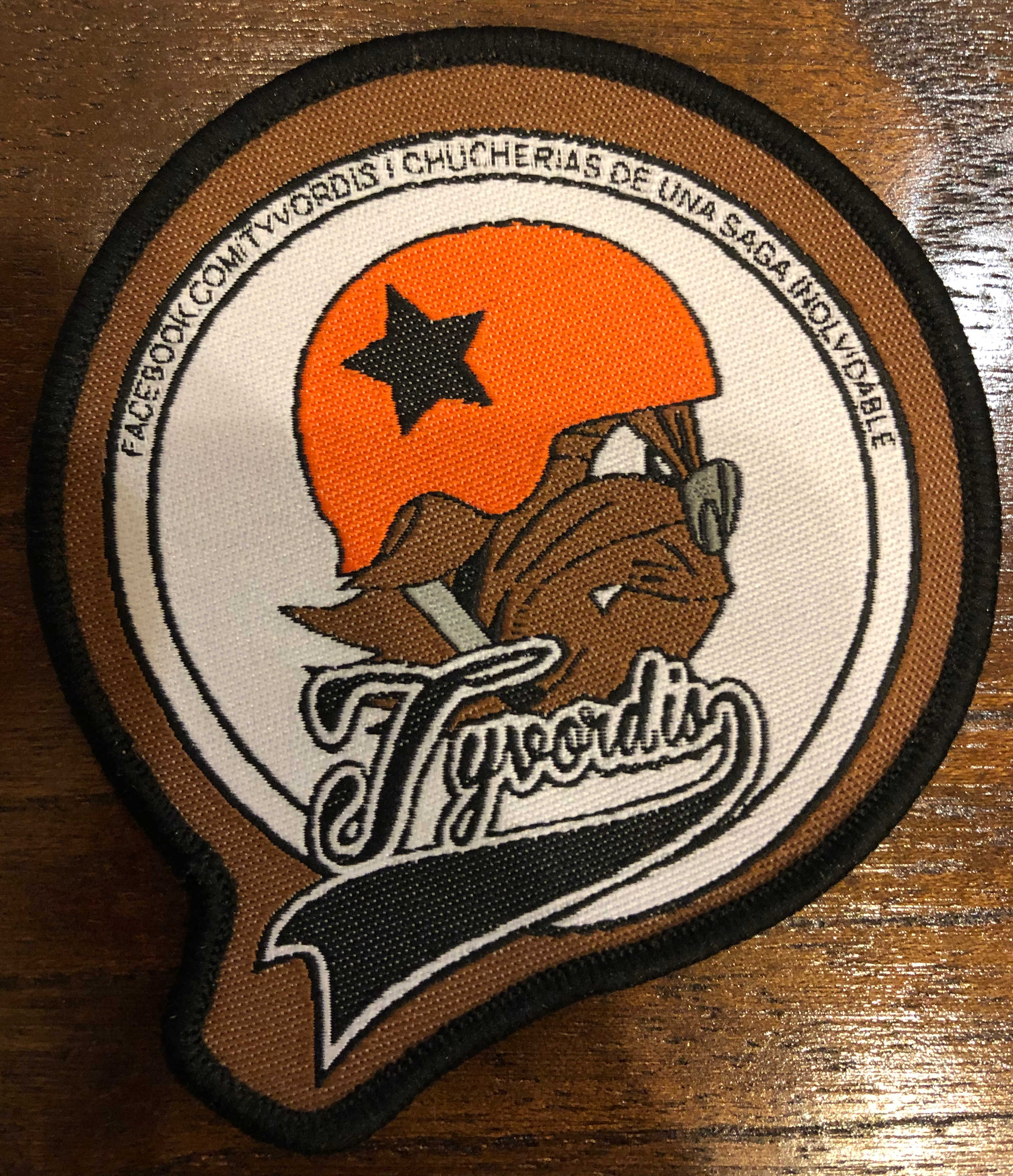 Tyvordia Radio is a Star Wars-themed radio and Internet show with a penchant for roller derby.  They're a sponsor of Buenos Aires Roller Derby.