Association
These are official patches of national and international organizations governing the sport of roller derby.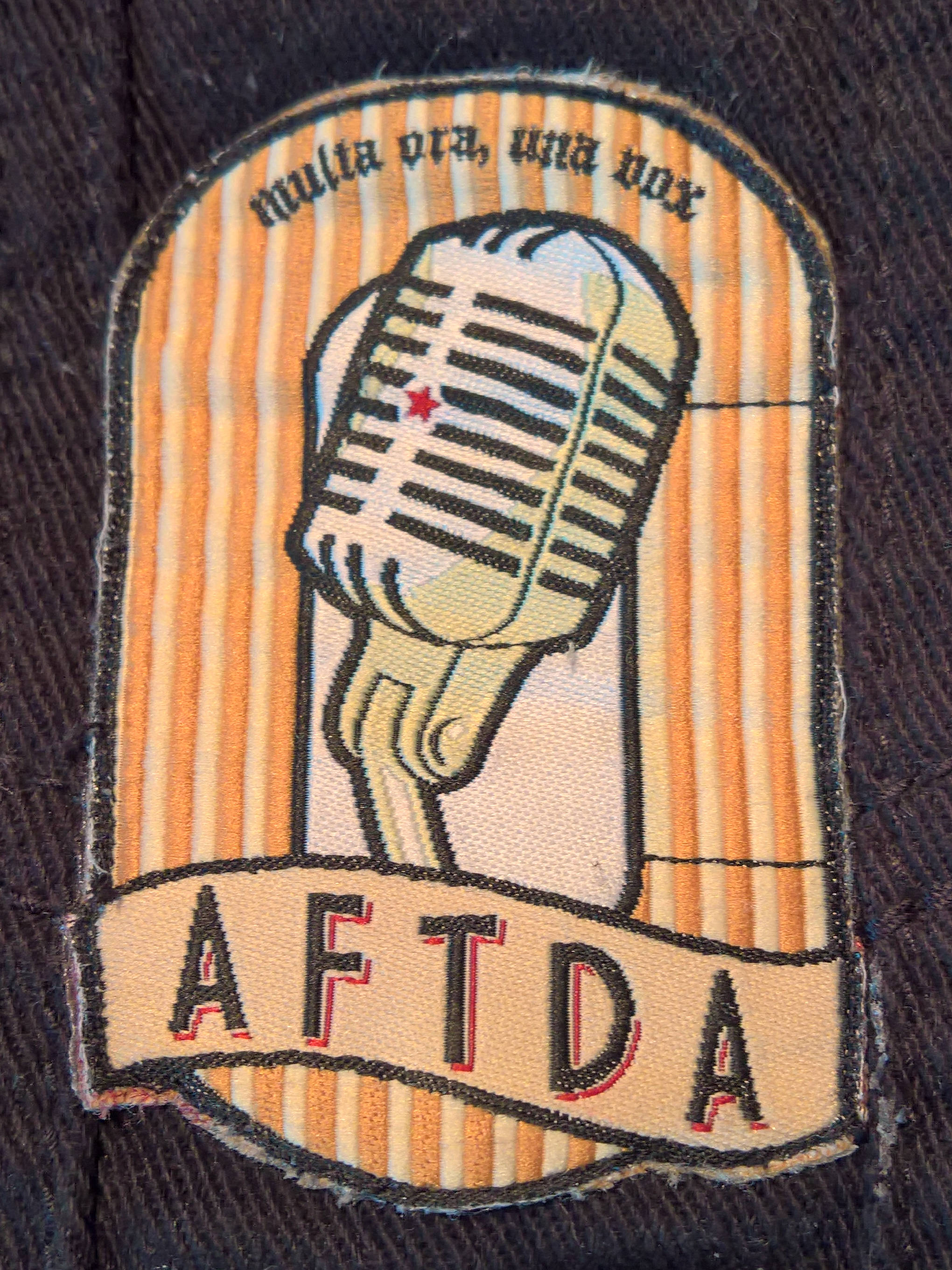 AFTDA is the Association of Flat Track Derby Announcers.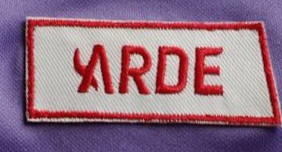 Asociación de Roller Derby de España translates as the "Spanish Roller Derby Association".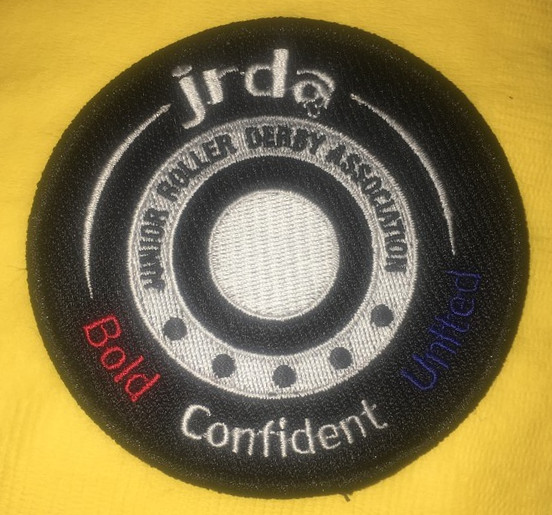 JRDA is the Junior Roller Derby Association.  They are by far the largest organization working with junior skaters in the sport of roller derby.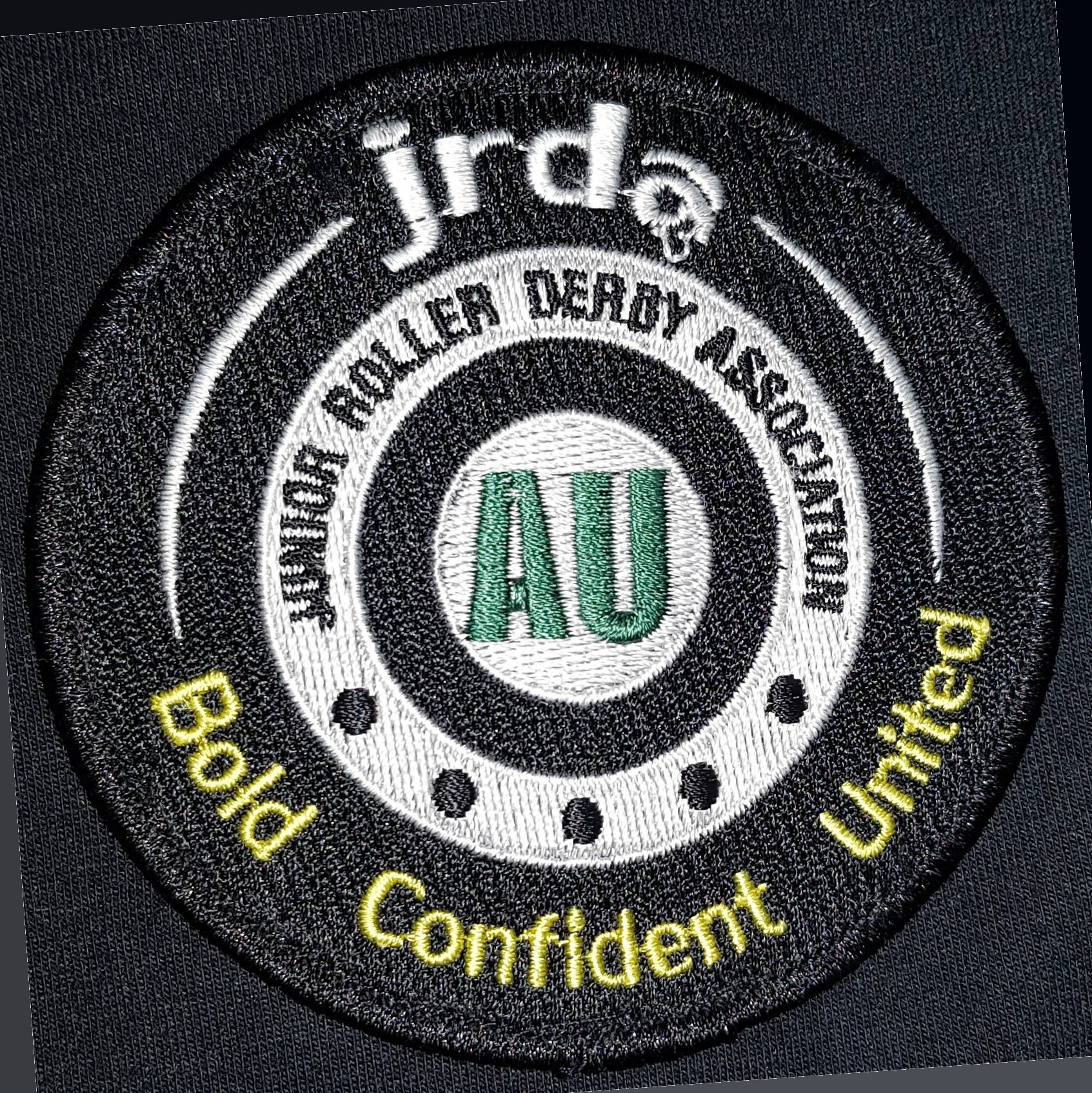 The Junior Roller Derby Association released this patch in 2013 in celebration of the first Australian league, Lil' Adelaide Rollers, to join the organization.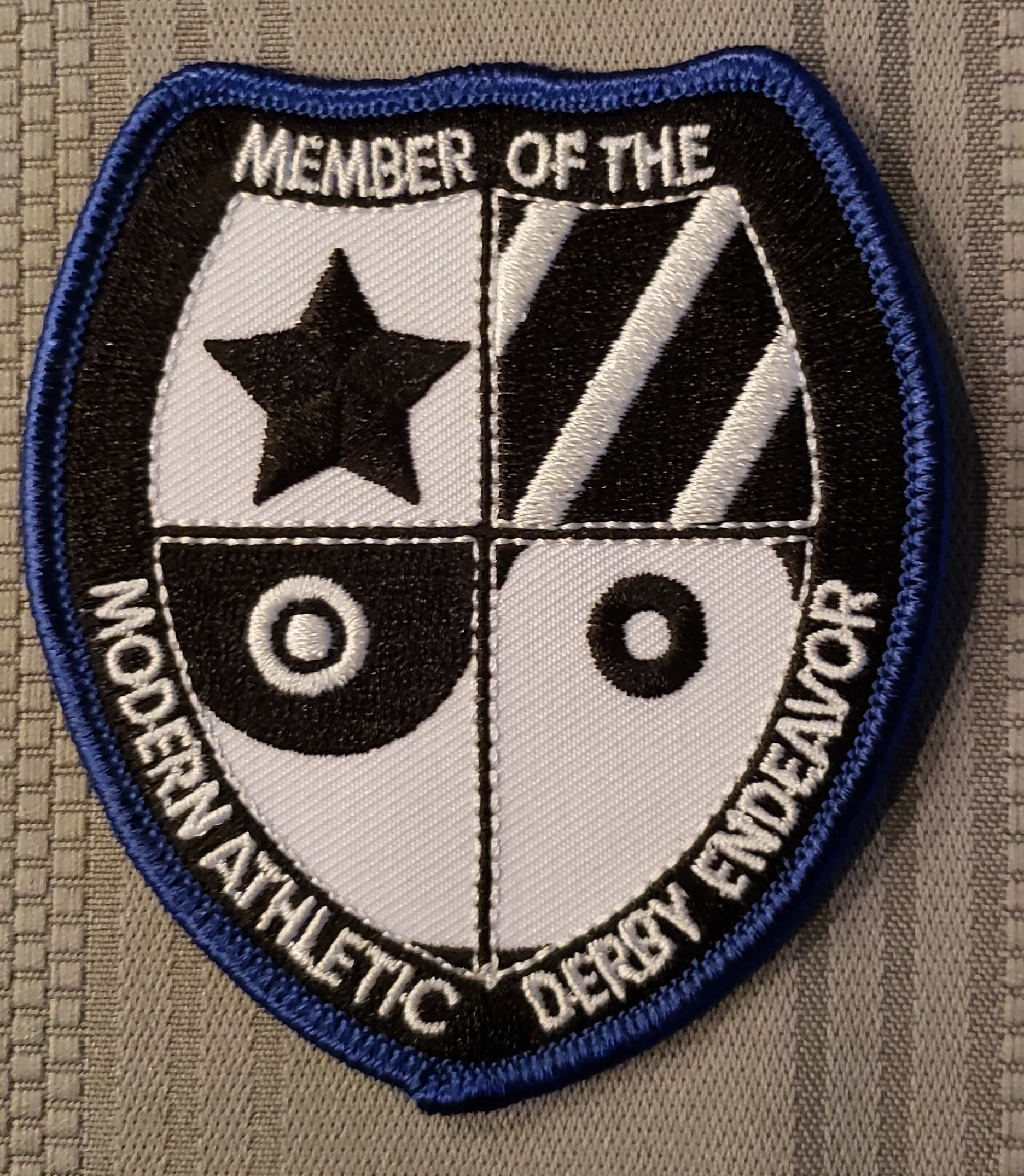 MADE is the Modern Derby Athletic Endeavor.  Their rule set is focused more on endurance than blocking, and can be played on either a flat or banked track.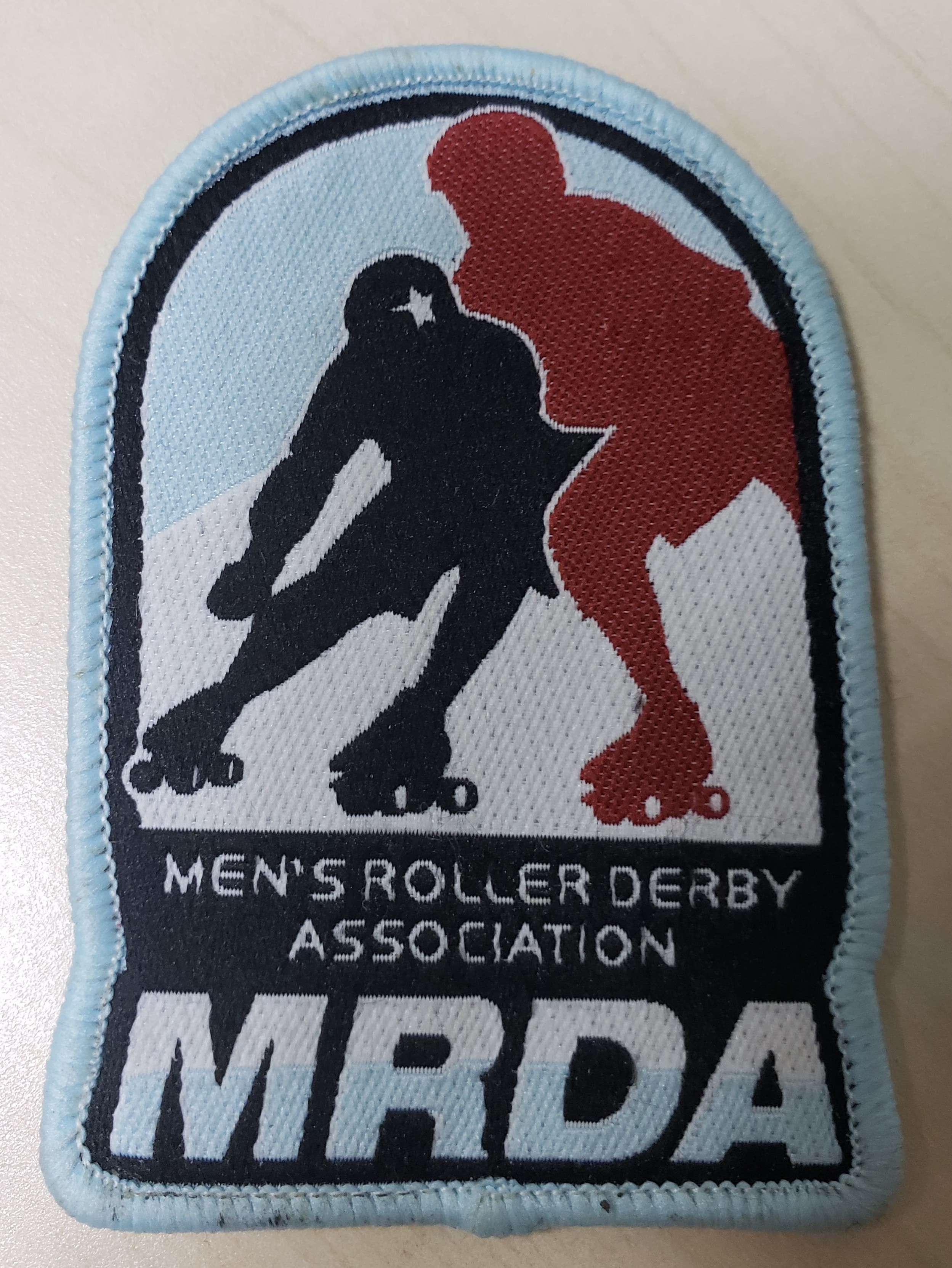 MRDA is the Men's Roller Derby Association.  They are a kinda-sorta counterpart to WFTDA which focuses on men's roller derby.  They sanction games and hold an annual series of playoff tournaments.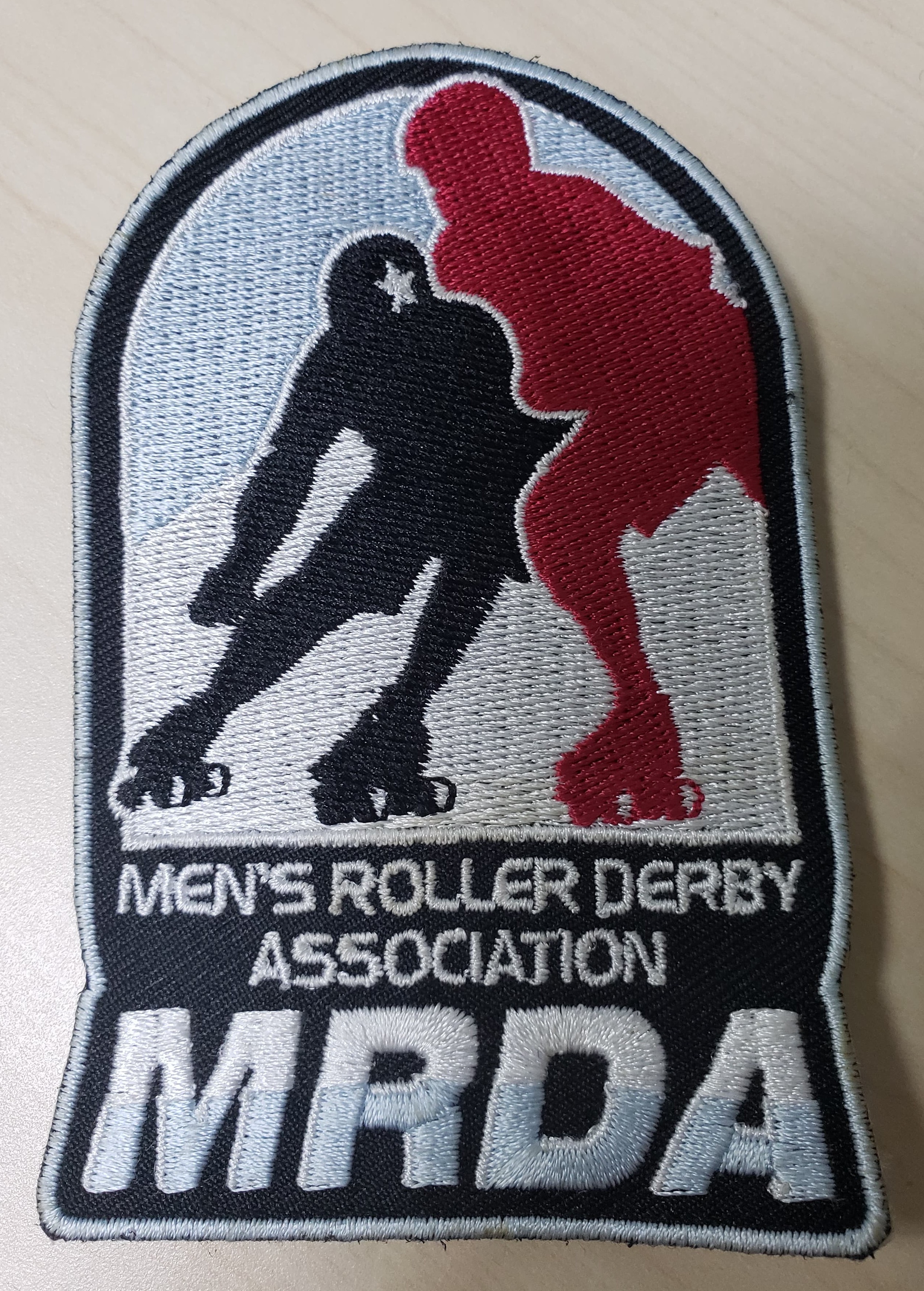 This is a much larger version of the similar MRDA patch, nearly twice its size in both height and width. The greater size allows for more detail and texture in the stitching.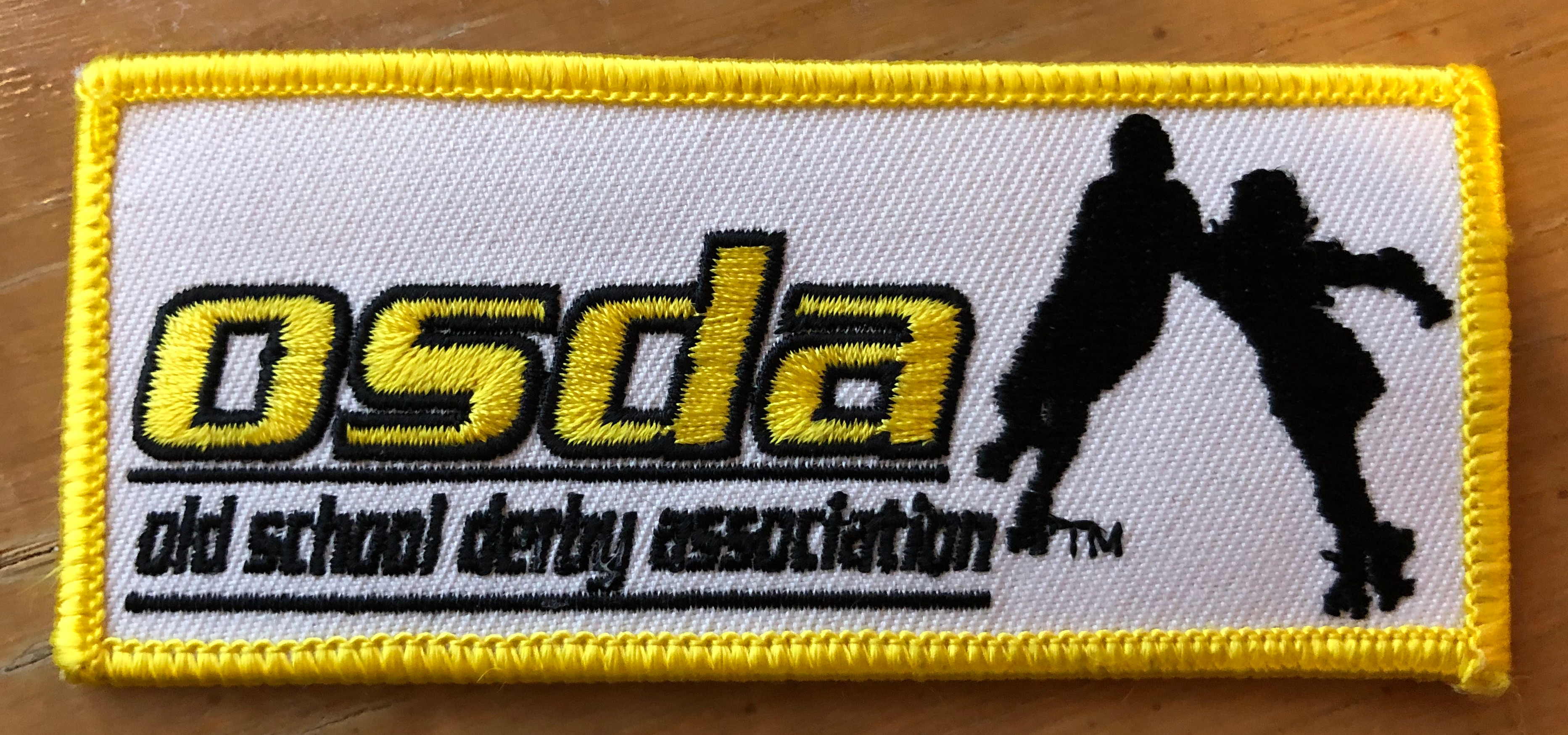 According to Wikipedia, the Old School Derby Association was founded in 2007 using a rule set developed by the Penn Jersey She Devils.  It was a banked track rule set designed to allow "tougher, more punishing hits" than allowed in WFTDA play.  OSDA did not last long and was defunct as of 2013.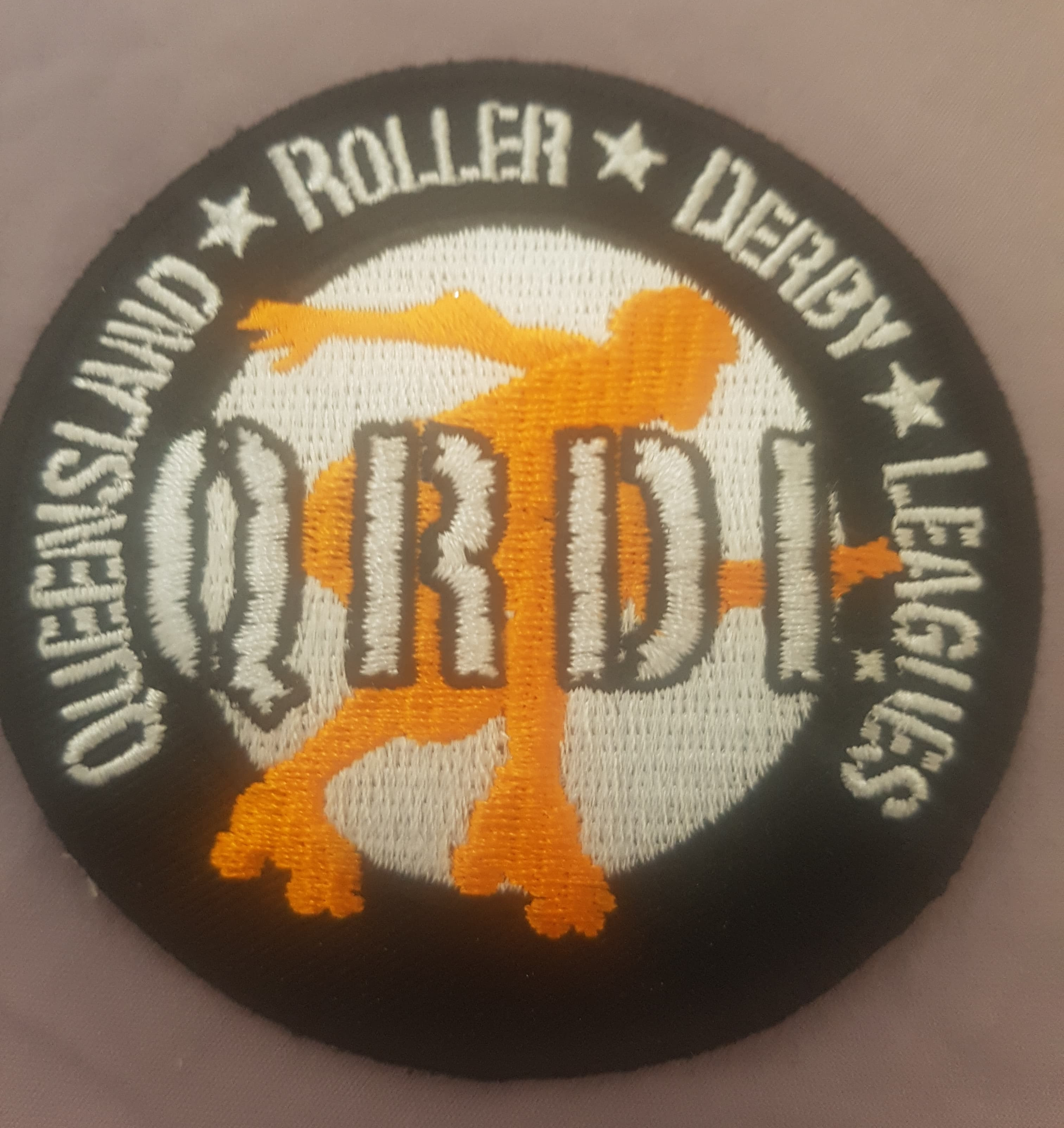 Queensland Roller Derby League isn't actually a league.  It's a regional association of leagues in Queensland, Australia.  The organization sponsors two events each year, one being "Open Season" which is sort of a interleague series of events between the members.  The second is the Tropicarnage tournament.  QRDL also sponsors officiating clinic and works with the region's officials to help provide mentors at the Open Season games to improve everyone's skills.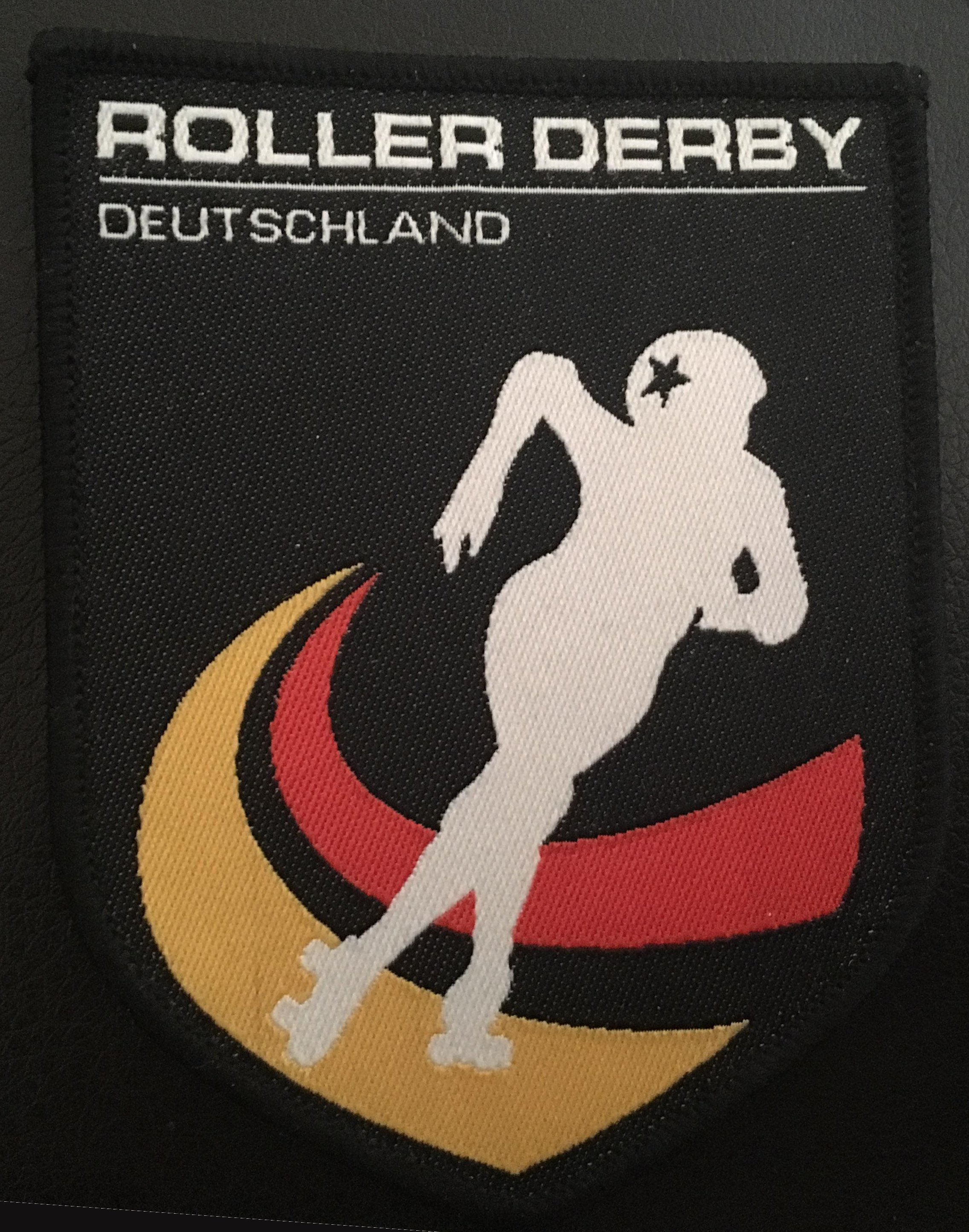 This is the patch of Roller Derby Deutschland, the governing body supervising much of roller derby in Germany.  I'm told all skaters playing in their national championships wear this patch, but it is not customary for officials to wear or even own a patch.  The women's Roller Derby World Cup teams from Germany also use an extremely similar patch which they also sell as a fundraiser.

Roller Derby Australia is a national governing organization for roller derby in Australia. They are recognized by the Australian Govt through the Australian Sports Commission.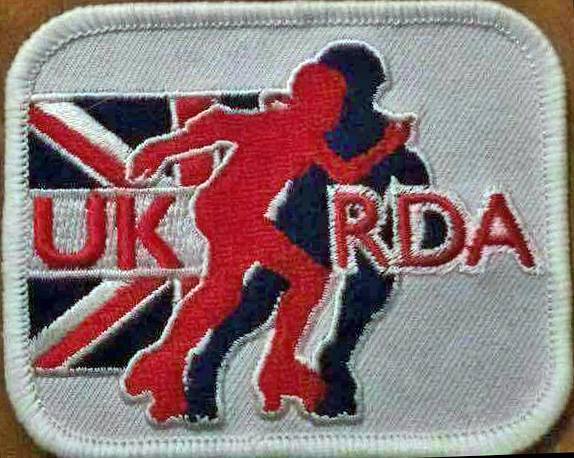 UKRDA stands for United Kingdom Roller Derby Association.  They lobby and promote the sport of roller derby in the UK.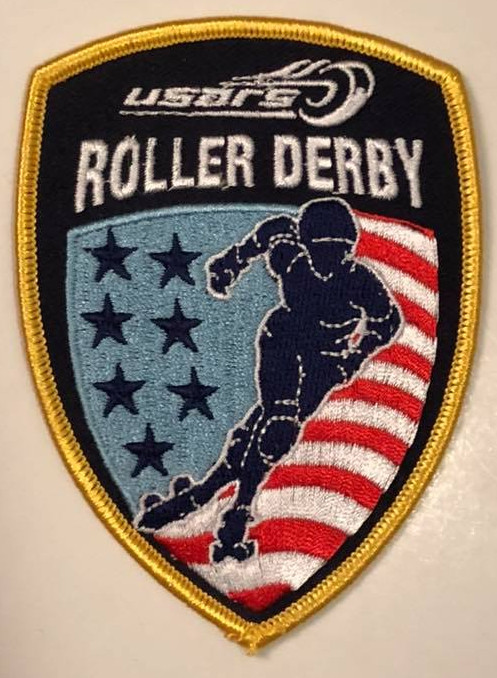 USARS stands for USA Roller Sports.  It is an umbrella organization covering many types of sports on roller skates including roller derby, rolled speed skating, roller figure skating, and roller hockey.  It is an American organization with little international presence.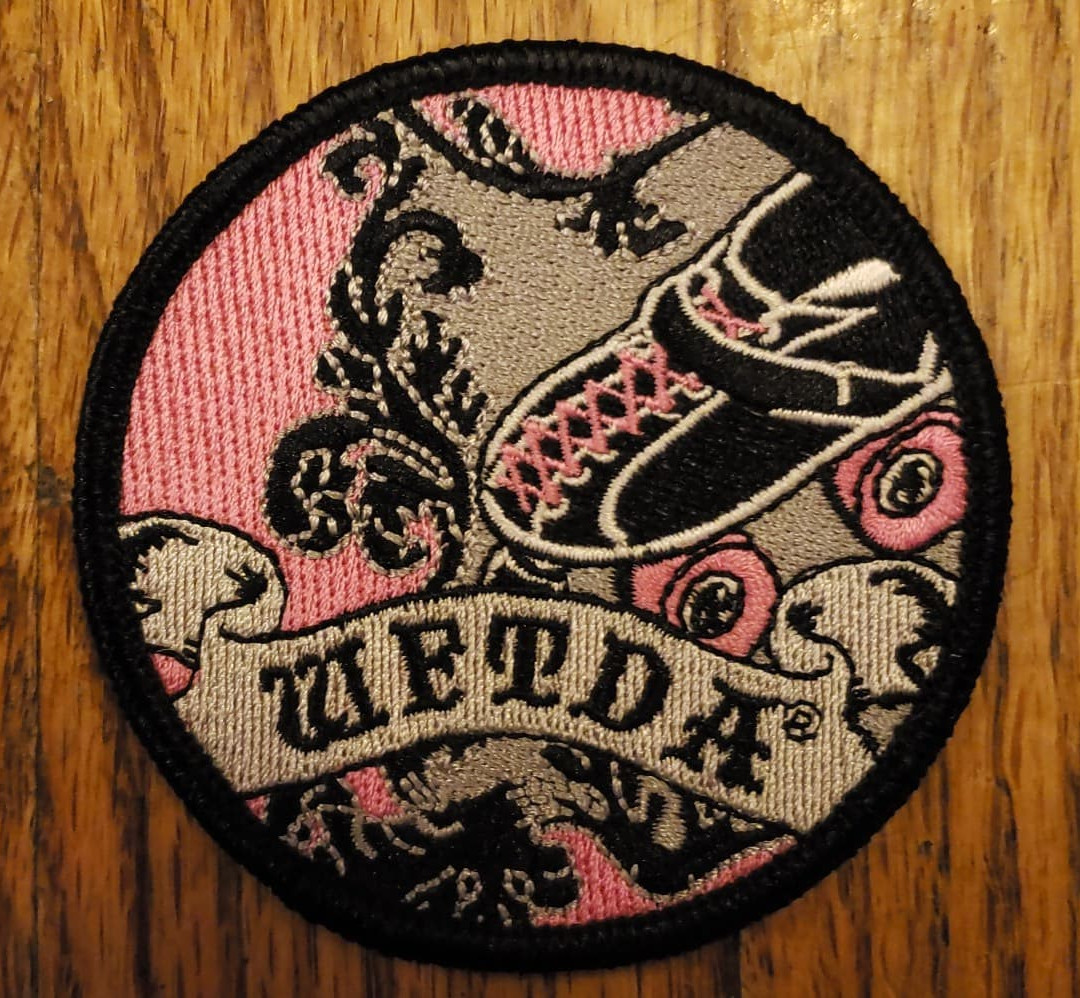 I originally thought this was an earlier logo, and perhaps it was considered at some point. But apparently it was never used as such.  It was sold as one of their early playoffs sometime between 2008 and 2010 as a one-off patch at their merch table.  If anyone knows more about the story behind this patch I'd love to add it to this page.
 This patch is reserved for WFTDA Apprentice leagues.  By tradition it may only be worn by skaters (officials, volunteers, etc.) affiliated with an Apprentice league.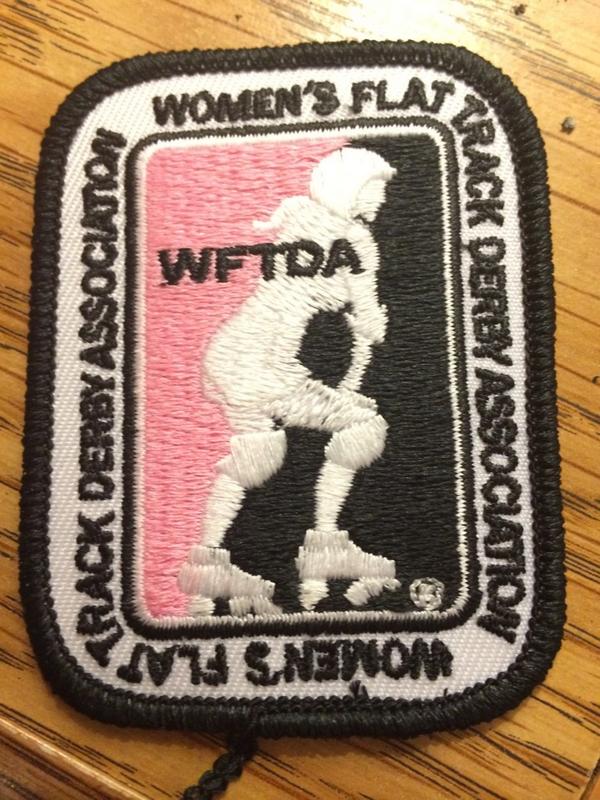 This is the corrected version of the original embroidered patch.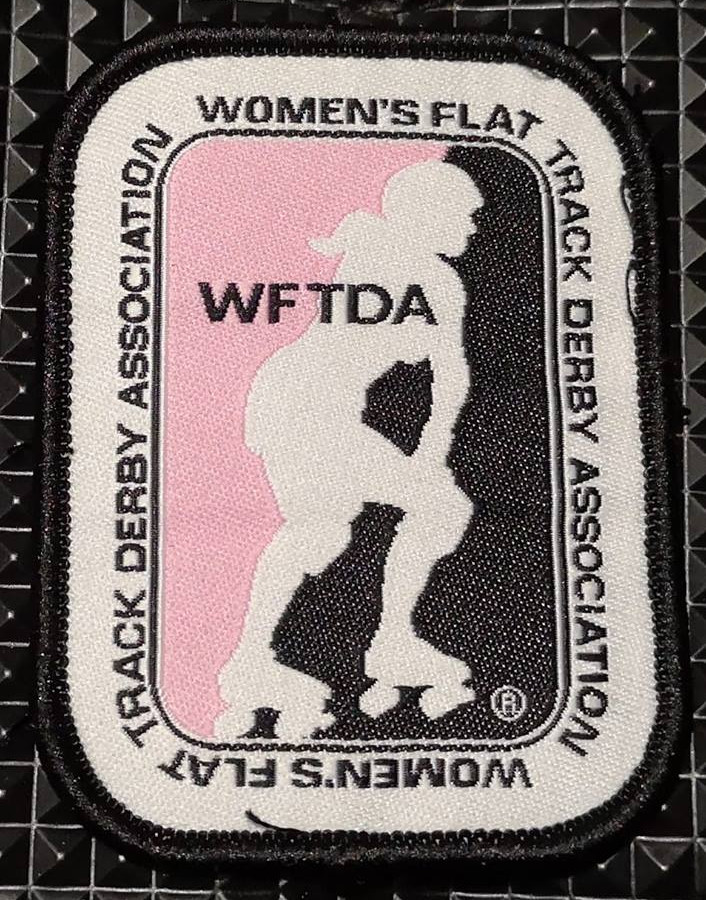 WFTDA is the Women's Flat Track Derby Association.  This is their most recent patch from WFTDA.  It is only sold to and may only by worn by skaters (officials, coaches, volunteers, etc.) affiliated with WFTDA member leagues.
Note the lack of significant embroidery.  I'm told this patch uses a technique called "micro-embroidery".  The end result is a more durable if less textured patch.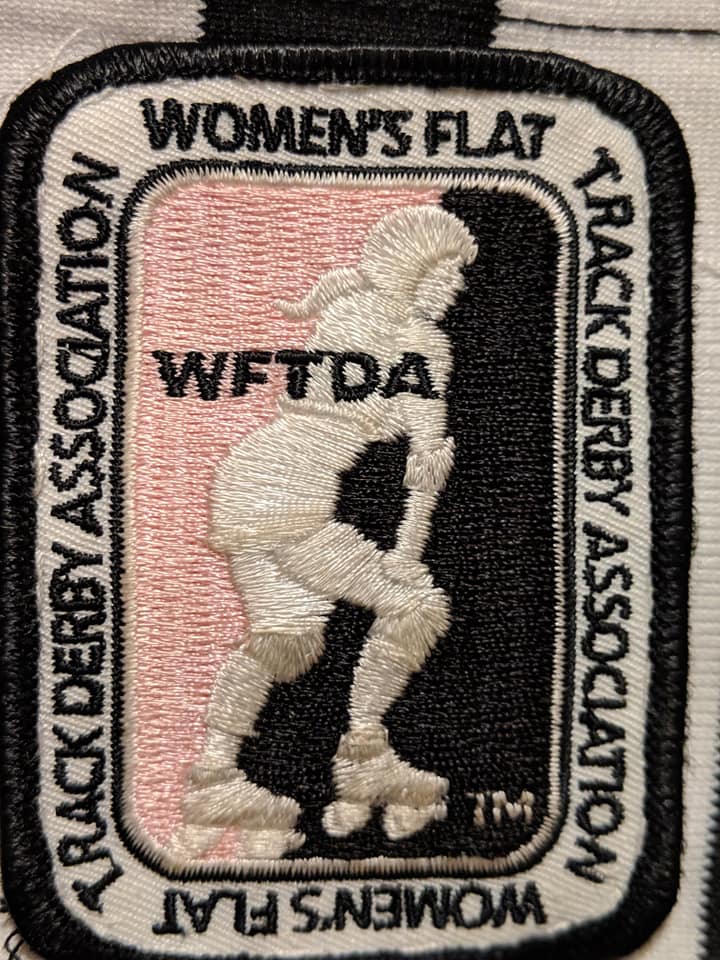 Another WFTDA patch.  This one has a very wide stitch in the embroidery. Note also the pink between the wheels on the left-most skate.  This is an error in the old WFTDA logo, as the diagonal of the black means this space should be black.  It was eventually fixed and all imagery (shirts, patches, posters, etc.) featuring the inaccurate logo were replaced.